Waiqiliaofa
Qi emission
Master Dennis Wang, known for his spectacular energy emission skills, for the first time in his life will hold a seminar in Switzerland!
The Master is a direct student of the famous Grand Master Dr. Shao Xing Xuan, who dedicated his life to the treatment of diseases through Qi emission. They both master the skill known as "Waiqiliaofa", or the technique of emitting energy.
Some skeptics and curious have filmed them during sessions in which patients manifested involuntary movements.  These videos have gone viral and always inspire great wonder!
Dennis Wang is a kind and humble person, who wants to prevent the teachings he learned from being lost, most of all in this age, where attention is directed towards other fields.
The Master is 79 years old and lives in Singapore, where he still holds important leadership positions.
He is honorary head of Wufang Singapore, an academy that promotes martial arts at a professional level; he is advisor to the Shaolin Academy of the Henan province; he is chief of the Chi Dynamics Association directed by Grand Master Anthony Wee; he is founder and president of the Buddhist Meditation Center in Singapore.
But every day he practices a simple but effective style of Qigong that has changed his life: Hanyangruyi.
From his experiential background it is this most valuable teaching that he is willing to share to a small group of participants.
A very important advantage is that the Master knows the English language, a characteristic that helps the understanding of all the precious indications transmitted.
The lessons held by the Master, in any case, will be translated into Italian.
Schedule
The Master wants to specify that the program may be subject to change depending on the interest of the participants.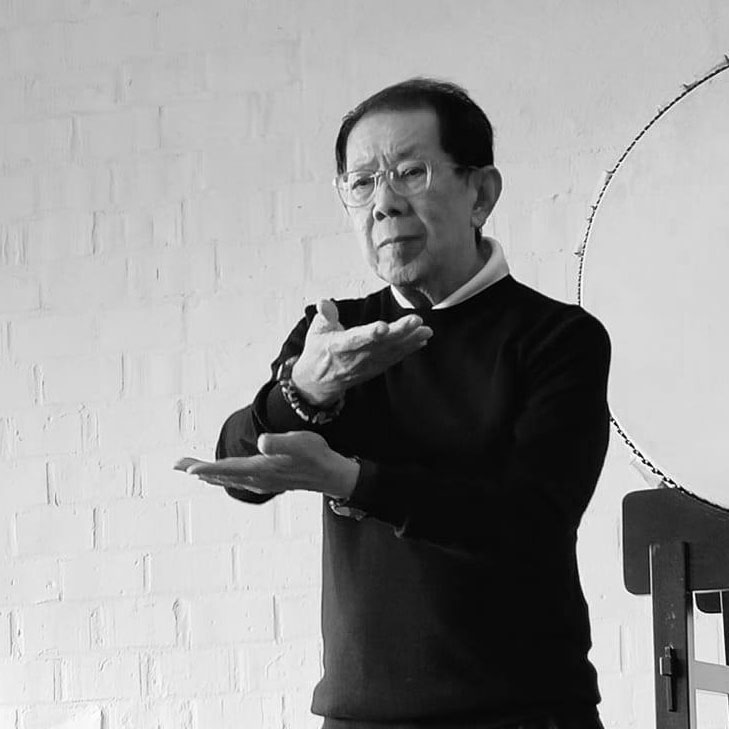 Thursday May 26th
Introductury Qigong
Introduction and basic principles;
breathing methods for daily life and to enhance the immune system;
Shaolin Stretching to activate main meridians and extraordinary channels.
09:30 – 12:00 and 13:30 – 17:00
Saturday May 28th
Basic Hanyangruyi
Fundamentals, basic exercises and learning the entire sequence of Hanyangruyi Qigong style (no secrets!) with this program and constant training you can succeed in emitting qi.
09:30 – 12:00 and 13:30 – 17:00
SUNDAY MAY 29TH
Advanced Hanyangruyi
Insights, therapeutic use of the emission of energy (Faqi – Waiqiliaofa),
form of meditation to activate the three Dantien and moment of leave.
9:00 – 13:00
Closed number
In order to ensure the quality of the course, the seminar will be limited to 20 participants, with priority given to those who intend to carry out the entire training. 
Progressive Course
Access to the course on Saturday and Sunday is allowed only to those who have attended the introductory course on Thursday
Supplies
Enrolled students will be given educational materials related to the exercises. In addition, weekly seminars and courses will be held to review the sequences taught.
RME Acknowledgement
Therapists will be issued a certificate of attendance, according to the directives RME valid as continuing education. For all other members a certificate of attendance.
Prices, registration terms, guarantees
Thursday: INTRODUCTORY QIGONG – CHF 290.-
Thursday and Saturday: HANYANGRUYI BASIC – CHF 590.-
Thursday, Saturday and Sunday: HANYANGRUYI ADVANCED – CHF 690.-

The seminar is done in a progressive way, so you can choose to do only the course on Thursday (or Thursday and Saturday); but it is not possible to access the course on Saturday or Sunday without having attended the previous courses. In case of an overabundance of enrollments, we will evaluate whether to propose additional programs on other dates or to hold part of the seminar in a larger location (especially on Thursday). Therapists who intend to conduct 20 hours of training, in order to obtain an RME certificate valid as an annual refresher course, will be given the opportunity to conduct 4 additional hours of practice (cost not included).
Proceeds will be used to cover room and board costs as well as airfare.
Any surplus will be used for the purpose of proposing similar events.
The price does not include accommodation and meals.
If the Master should not arrive in Switzerland or the seminar cannot take place, the entire fee will be refunded. However, in case of non-participation, we reserve the right to retain the entire fee.
For logistical reasons, the organization reserves the right to adjust the times and location of the course.
additional questions?
How to sign up?
Send an email or Whatsapp message requesting to join. You will then receive a sign-up form to complete. We ask the courtesy of asking questions and requests in a concise manner. Membership is considered valid upon receipt of the registration fee.
If you are not contacted back within 48h send an SMS.
Via Vallemaggia 11, Locarno
a unique opportunity!
Why in Ticino?
My name is Shanti, I'm one of Dannis's student and I've been practicing martial arts for 20 years. I consider the Hanyangruyi system ideal for both beginners and experienced practitioners.
This style has the particularity of being a complete system, without frills, suitable for young and old, extremely effective in sensitizing the practitioner to the perception of Qi.
Hanyangruyi allows to obtain excellent results with a relatively reduced effort compared to other similar practices.
After two years of not being able to reach my Master in Asia, due to pandemic restrictions, he decided to visit me on the other side of the world.
We then decided to offer the opportunity for friends and interested parties to hear directly from him about this healing practice for himself and others.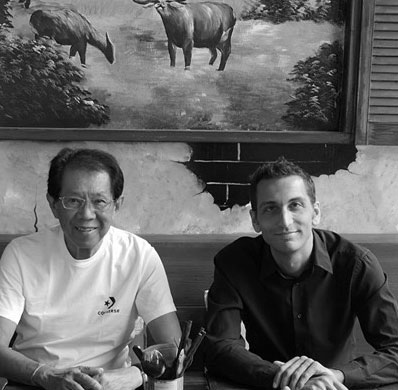 «I hope that everyone who attends can understand how challenging is to travel to Asia, how difficult it is to look for a master, to finally find him and be able to recieve his teaching. Therefore, what the real value of this opportunity is».